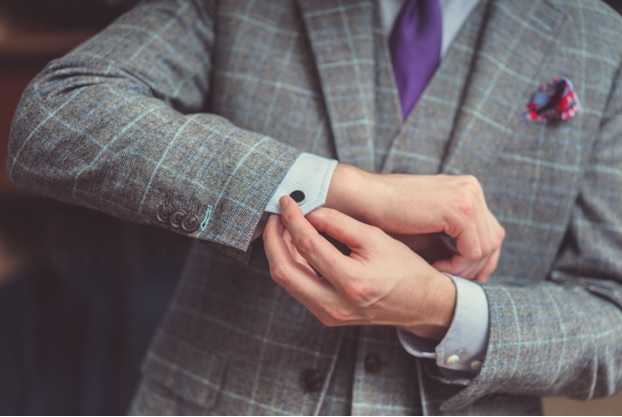 Summary:
The Financial Services industry is not all about greed. Many Advisors' intrinsic drive is helping others with planning their goals or driving capital towards impactful ventures.
Financial Planners providing thoughtful and customized roadmaps that cater to exceptional circumstances in wealth management is an advantage over Passive Investing.
Financial Advisors do want to bridge the Financial Literacy gap and teach clients the fact-based financial concepts relevant to their situations.
Too often, aspiring Financial Advisors and outsiders harbor some misconceptions about the industry that prevent them from fully appreciating this rewarding career. In this article, we present to you the three misconceptions that our Advisors have often heard throughout the years.
Misconception #1: The Financial Services Industry is all about greed.
What differentiates a Financial Advisor is their intrinsic drive. Is this drive based on superficial concepts, such as making money or increasing their social status? Or do they use Financial Services to help others with planning their goals or driving capital towards impactful companies and projects?
Mehul Thakker of Empowered Investments explains how he dispels this misconception with prospective clients:

"I think the common misconception is that our industry is a monolith focused on greed. I try to dispel that myth by bringing them into the world of social and impact investing, and by explaining how the financial industry has an important role in making our world a better place."
Vanderbilt Advisor Kerim Tulun points to trust and putting the client's best interests first:

"Hollywood movies like "Wolf of Wall Street" and "Boiler Room" can portray a certain image and cast a shadow about our industry. It can be accurate for certain firms and individuals, but my past always pushes me to have the best interest of my clients in mind. I've also found that people now do business with those they know, like, and trust."
Stuart Valentine of Centered Wealth digs deeper and asks clients to examine the "why" of their investments and how this connects to their higher purpose in life. How can their capital be used to further the environmental and social issues they are committed to?

"It was Jed Emerson and his most recent book The Purpose of Capital which I think every advisor should read. I think you should send it to every advisor whether they call themselves impact or not. Because one of the failures of our industry, in my opinion, is that we fail to critically examine the "why". Why are we doing this? Why are we driving this emphasis on growth, growth, growth, more and more and more, without taking into consideration the well-being and the experience of the actual investor themselves? Do those investments really connect to their higher purpose?"
Misconception #2: Passive investing beats Financial Planners.
"Active vs. Passive Investing" has been an ongoing, intense debate in the media for years. With increased accessibility to the market through IRAs, 401ks, ETFs, Robo-Advisors, and the multitudes of apps, the debate gets churned up and Financial Advisors are often dragged into the mix. Jeffery Gitterman of Gitterman Wealth Management gives us his insights on why passive investing isn't always the best option:

"I think mostly in the last few years the biggest misconception is that passive investing beats managers and financial planners, and if you just put your money in an index and leave it alone, you will outperform. That may work sometimes, but on the way down, it doesn't work, and it doesn't account for risk, spending money, dealing with your estate, planning for special needs kids, and all sorts of individual situations. Helping a client understand that we are not return jockeys, but are planners who are thoughtful in helping you get from point A to point B is a hurdle to overcome. Each individual or family is on a personal journey, and as advisors, we help provide the customized roadmap to help them reach their destinations. An index just can't do that."
Misconception #3: Financial Advisors don't want clients to be financially literate.
The U.S. ranked 14th globally in terms of financial literacy, according to this Global Financial Literacy Survey by Standard & Poor's, behind many developed countries such as Canada and Germany. Financial Advisors often act as teachers. They impart their knowledge to the clients and help bridge the Financial Literacy gap. Brian Ginty explains:
I like working one on one with people. I've done some small business retirement planning but I've mostly focused on working with people one on one. I enjoy all aspects of it. The young one right out of college is eager to get started on planning and saving for the future. I try to teach them the right way to do it and what to invest in and what to avoid. But then on the other end of the spectrum, I really like working with older folks. They've done all their planning and saving and everything else. Now it's just about managing it for the future.
Neil Frankel takes the rational approach. He explains how he fights misconceptions by cutting through the sensationalism of the media with a more facts-based approach to help them learn about financial concepts that are relevant to their situations

"The most common misconception is that we are a bunch of used car salesmen just trying to make a buck and move on to the next client. This could be true of certain Advisors, but I always have the best interest of my clients in mind. In a nervous equity market, I will stay more in touch with them, answer their emails expeditiously, and invite face to face meetings. In this manner, I will try and alleviate misconceptions they receive from the media or other outside sources of information. I don't fight fire with fire. I, however, fight misconceptions with rational, pragmatic thoughts. I love spending time with people, learning about their families, hobbies, interests, not because I want to sell them anything, but because I really enjoy people."
In an economy that relies on self-interested pursuits, many Financial Advisors still possess the intrinsic drive to help others or to enrich their knowledge of the Financial Services industry.
Are you an Advisor interested in making a meaningful contribution to society through helping clients invest their money in the things that matter to them? Join us as we pave the way in Impact Investing.
---

Jeso O'Neill is a seasoned marketing and communications professional with a passion for sustainability. As the Chief Marketing Officer at Vanderbilt Financial Group, she has the pleasure of working with a variety of dedicated advisors and staff looking to make a difference in the world through impact investing.