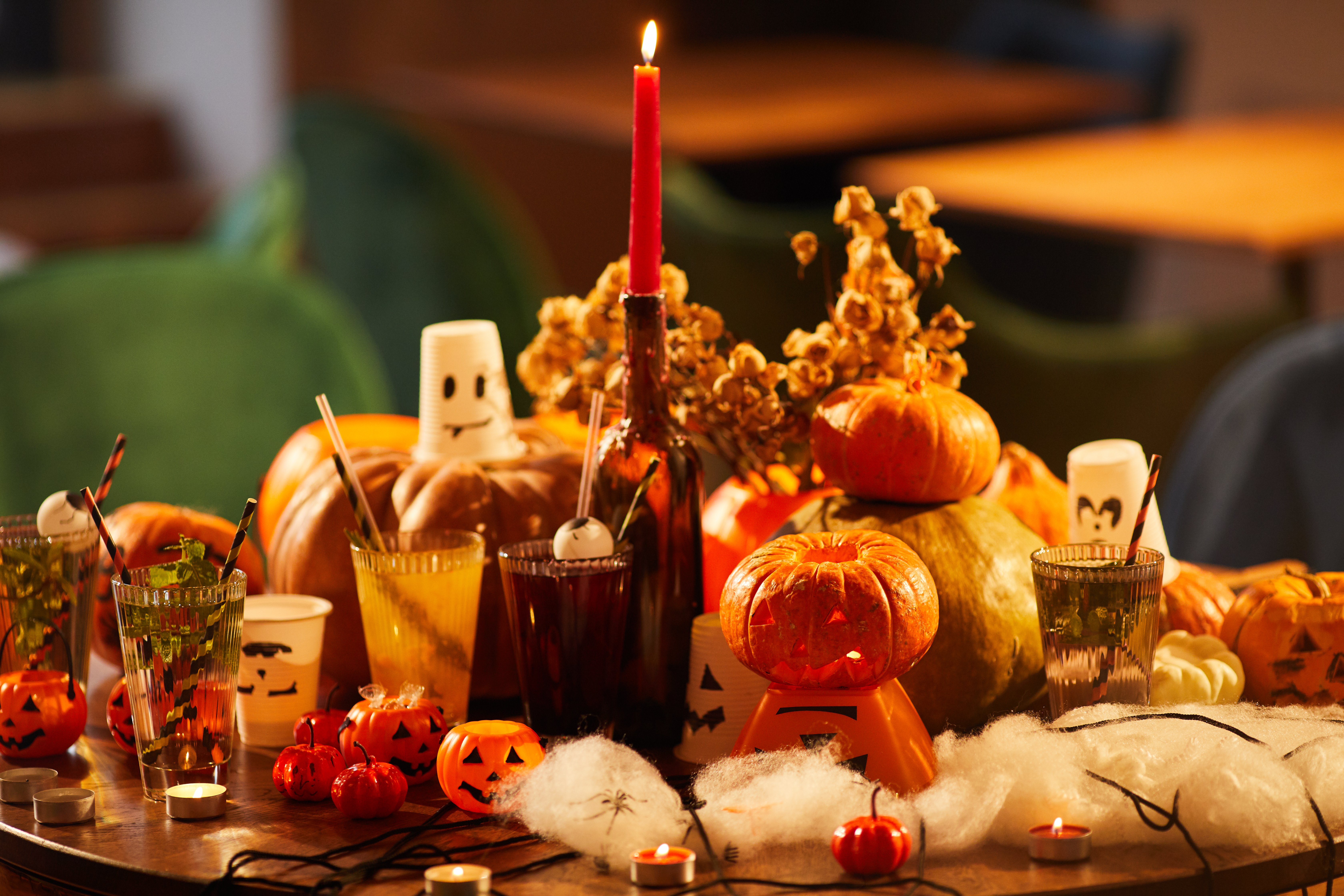 The origins of Halloween date back 2000 years ago when the Celts, who lived around Northern Ireland, celebrated their New Year on November 1. This day was believed to be the beginning of a dark, cold winter with low food supplies, and increased opportunity to meet a mortal's end. It was said that on the evening before this new year, the boundary between the world of the living and the dead was believed to become blurred. Ghosts and ghouls returned to Earth with tricks and spookiness abound.
Now a popular holiday worldwide, Halloween's frightening undertone isn't only because of the spooky costumes, it's also the stories we pass on to one another. Each industry deals with scary stories and fears that aren't always life-threatening or haunted, but still a scary story indeed. To commemorate this, we gathered a group of Vanderbilt Financial Advisors to pass on their stories about the worst fears they see in clients and how they ease them.
Scary Reality: Running Out of Money in Retirement
From Ellen Meyerson, Vanderbilt Financial Group Advisor: Most clients greatest fear is running out of money in retirement. People are living longer and longer, well into their 90s and 100s thanks to medical technology. If they retire at a standard age of around 65, they may be in retirement for 30 years or longer. There is the accumulation phase (when they are earning and saving) and distribution phase (when they are withdrawing) in clients life. No one is ready to say I am done.
How I help to ease their fears is to make sure to have conversations of budgeting way before they enter the distribution phase. You need to make sure clients know what their budget is in retirement and crunch the numbers. Know their fixed expenses, variable expenses, emergency expenses. Help them monitor it. A lot of people do not identify all of their expenses in their 70s, when people are pretty healthy. People may take more trips and spend more money on leisure activities such as golf, above the budgeted amount. In their 80s, things might start slowing down a bit. I tell them to take your pen and paper to write it down or crunch your numbers in Excel. Be mindful of what is coming in and out, how much you're saving and how much you'll end up spending in the long run.
Ellen Meyerson has 30 years of experience as a Financial Advisor, the first 20 with Merrill Lynch, Pierce, Fenner & Smith Incorporated and the last 10 with Vanderbilt Financial Group. She holds her CRPC® (Charted Retirement Planning Counselor) Certification.
Frightening Truths: Living Payout to Payout
From Daryll Ganz, In-House Bond Desk at Vanderbilt Financial Group: Being the fixed income group for Vanderbilt, we are in a unique position as we're focused in one area of a client's larger portfolio. We have the ability to assist the Advisors in helping to accomplish their clients financial goals and to alleviate the fears and concerns their clients may have. One concern we deal with more than any other is a clients needs to have a predictable and certain income stream to pay for life necessities in retirement. Oftentimes, clients will need their payout on a specific date to meet the demands of their living expenses.
Despite currently being in a low-interest rate environment, we help clients through custom tailoring fixed income portfolios in conjunction with input from the Advisors. By doing this, we provide the necessary income stream on the specific dates it is needed, to help alleviate clients concerns, cover the costs required, and allow the Advisors and clients to focus on other aspects of the clients overall financial successes.
Daryll Ganz has 16 years of experience as a Financial Advisor. Daryll is an Advisor for H. Beck, Inc. His career trajectory has included roles at H. Beck, Inc, Fixed Income Management Group Inc, Vanderbilt Securities, PFG Investments, LLC, and Vanderbilt Advisory Services. Ganz has a Series 66 license, designating him as both a Securities Agent and an Investment Advisor Representative.
Terrifying Tales: Unknown Healthcare Costs
Luba Winegardner, Financial Advisor at Luba Financial: During this time of year, most of my clients are worried about the uncertainty of their health insurance costs. The open enrollment period for Medicare began October 15 and runs through December 7. Most individual and group health plans renew on January 1. Because of the uncertainty of where the costs will go next and the unknowns of what each person may need in the future, it is difficult to plan, but must be done.
The exorbitant cost of health care is a huge burden on business owners, especially sole proprietors. But the lack of proper coverage can be even worse as it can be financially devastating for those who are hit with bad health news. How we ease client fears is through conducting an annual review of their business' policies and changes with their personal health insurance needs.
Luba Winegardner is an Advisor from Luba Financial based in Katonah, NY. Luba has 13 years of experience. She holds a Life, Accident, and Health insurance License as well as Series 6 and 63 in four states: NY, NJ, PA, and CT. She offers services in health insurance, disability insurance, life insurance, long term care insurance, annuities, and pension planning.
As we discussed here, October has caused fears among traders and investors. As an Advisor, what fears have you heard from your clients? Let us know by emailing marketing@vanderbiltsecurities.com!
Are you an Advisor interested in working in a supportive environment? Join our growing firm.

Moira Mai Do is the Digital Marketing Specialist at Vanderbilt Financial Group. She is interested in innovations in AI, Machine Learning, and Impact Entrepreneurship, especially in business/venture that propels climate actions. She holds a BA in Strategic Communications from Temple University.