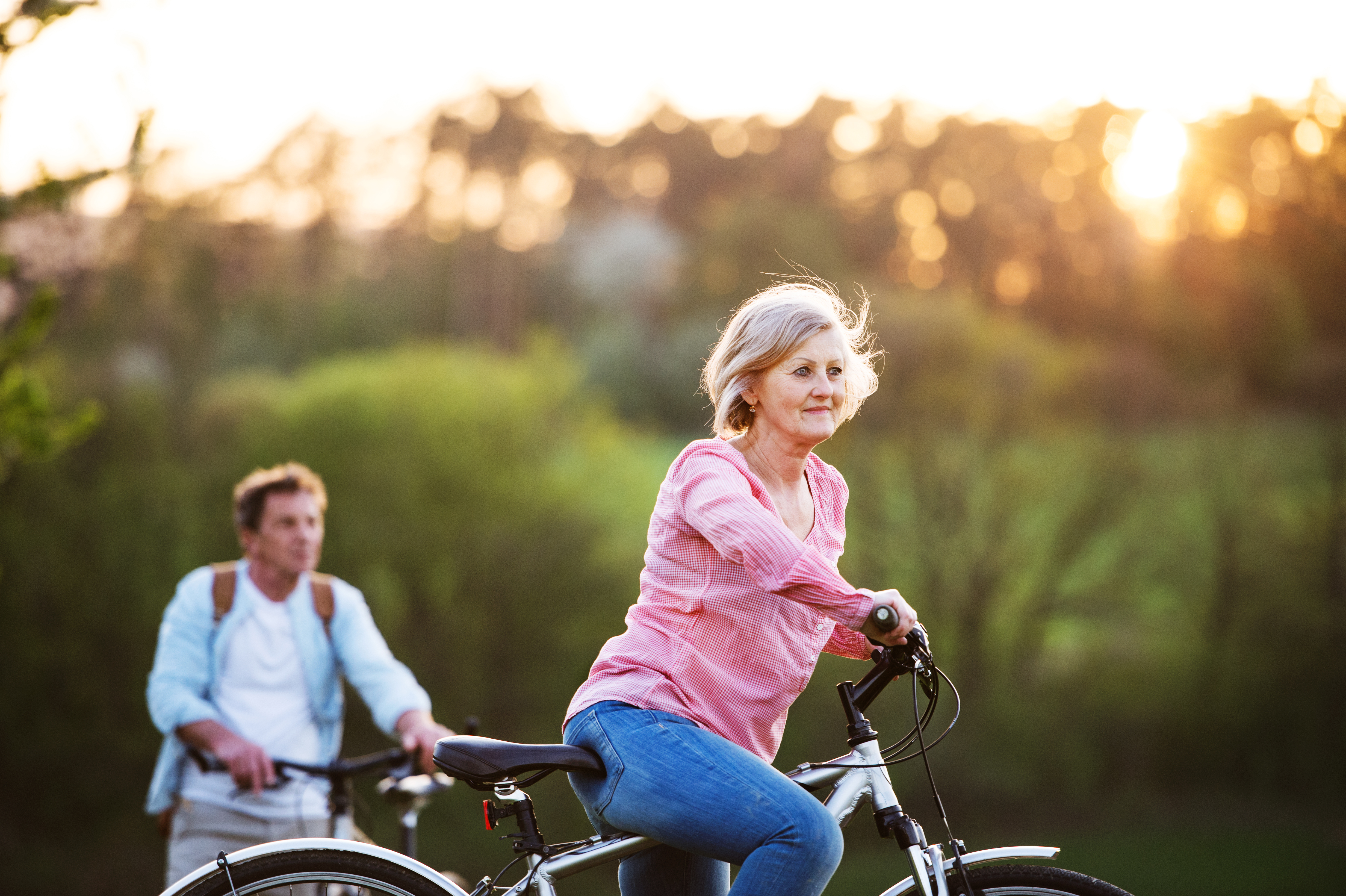 Editor's Note: This is the second post in a series for International Fraud Awareness Week, November 17-23. Fraud is one of the most serious issues clients deal with today. We hope that through this series, Financial Advisors gain a deeper awareness of the types of fraud their clients face and an understanding of how to help spot it before any damage is done.
TL;DR Summary:
More than 10,000 Americans reach 65 years of age per day. Medicare is becoming the single most important healthcare security for senior citizens.
A few common types of Medicare Fraud are eating away money from your clients and taxpayers: Upcoding and Unbundling, Phantom Billing, Kickbacks, and Waiving Unqualified Medicare co-pays and deductibles
Equipping clients with knowledge of these frauds and the laws to protect them could save countless hours and dollars.

Luba Winegardner of Luba Financial, a VFG Advisor with a focus on health insurance, has addressed how unknown healthcare costs is terrifying for her customers in our past article: "The exorbitant cost of health care is a huge burden on business owners, especially sole proprietors. But the lack of proper coverage can be even worse as it can be financially devastating for those who are hit with bad health news."
In 2017, Medicare provided health coverage to more than 57 million Americans (over 18% of the nation's population), according to a profile of the Medicare Population Report by the American Association of Retired Persons (AARP).
As more Baby Boomers turn 65 years of age and reach Medicare eligibility, enrollment could reach more than 64 million in 2020 and 81 million in 2030 – creating a field day for fraudulent schemes that target senior citizens. These scams not only come from outside threats, but also from healthcare providers. Through fraud like this, lives become upended by scammers while health care costs potentially increase for all. In 2009, the Health Care Fraud Prevention and Enforcement Action Team (HEAT) initiative was issued to make healthcare fraud a Cabinet-level priority for the Obama Administration.
To maximize your client's coverage and minimize their costs, all Financial Advisors should be alert to four types of of common Medicare Fraud:
1. Upcoding and Unbundling
Falsifying diagnosis, upcoding, performing unnecessary procedures, and providing unneeded supplies are all illegal misconducts that inflate bills and harm patients.
Doctors use billing codes to document patients' health, including any diseases they have and their severity. The Medicare Advantage plans report these codes to the government, which calculates a patient's risk score and submit a payment to the patients' health plans. In the infamous seven year fraud case by a South Florida clinic, insurance giants Humana and doctors were partners in crime by splitting the overpayments of $4.8 million.
Luba puts it this way: "A major concern with Medicare fraud is doctors billing for services or procedures that were never performed. First, because it is a waste of tax revenue, but most importantly for our clients it can be a major problem for them if they need the service or procedure that was already billed for in the future. It is important because many medical procedures and services are only allowed to be done once (per year, five years, or lifetime) and if the doctor already billed for it, but the member never had it done then the insurance company will deny the request for this procedure when the member actually needs it."
Medicare members need to review the explanation of benefits that are sent from their insurance companies or Medicare (if they are on straight Medicare) to make sure that their doctor is billing for the services performed."
2. Receiving or Offering Kickbacks
To induce or reward patient referrals or the generation of business involving Medicare services, healthcare providers and suppliers may be involved in this form of bribery. The Anti-Kickback Statute [42 U.S.C. § 1320a-7b(b)] activity was established in 1972 to combat this issue and offers protection for the whistleblower. Walgreens was involved in a high-profile Anti-Kickback case. The pharmacy chain allegedly offered gift cards and other promotions to Medicare and Medicaid beneficiaries in exchange for transferring their prescriptions to Walgreens pharmacies. It finally agreed to settle for $7.9 million. Manipulating patients' decisions is intolerable. Barbara L. McQuade, a former U.S. Attorney for the Eastern District of Michigan and a current professor of law at the University of Michigan Law School: "Patients should make decisions based on legitimate health care needs, not on inducements like gift cards."
Kickback could also affect Medicare beneficiary is that according to Aging in Place, in many cases, someone claiming to be from Medicare would call your clients and offer kickbacks, something of value such as gifts or money in exchange for free medical care if your clients disclose personal information. The truth is, these scammers want your patient's Medicare card to open up a fraudulent claim. There are only two instances that the Medicare plan would call your client. First, from a member from a Medicare plan of your client, and the second is when your clients call Medicare, and they call back.
3. Waiving Unqualified Medicare Copays and Deductibles
Law firm Holland Hart states that "Providers sometimes waive patients' cost-sharing amounts (e.g., copays or deductibles) as an accommodation to the patient, professional courtesy, employee benefit, and/or a marketing ploy; however, doing so may violate fraud and abuse laws and/or payor contracts." Waiving copays and deductibles removes the incentive for overutilization, thus potentially increasing payor costs and forcing all taxpayers to cover the payment discrepancy. Except genuine financial hardship from the payor (Documentation in patients' own handwriting must be provided), the Office of Inspector General would enforce the Anti-kickback statute and Civil Monetary Penalties Law against providers who routinely waive copays or deductibles as it misrepresents their actual charges.
Additional Resources
In his book "Get's what yours for Medicare," New York Times Bestselling author Philip Moeller highlights a poignant truth: "Health costs are the biggest unknown expense for older Americans, who are turning sixty-five at the rate of 10,000 a day." Philip's book is great for learning about all that Medicare offers and clients' rights. It answers unforeseen concerns such as what to do if Medicare denies payment for a procedure that doctors say clients need and how do retiree health plans work with Medicare benefits. Medicare is a complicated billion-dollar system. There is no more powerful tool than education that shield your clients against improper health providers filling up their pockets.
Vanderbilt is a firm that cares about the health and safety of both Advisors and their clients. Contact us to join a firm that puts your healthcare benefits first here.
---

Joseph Trifiletti is the Chief Operating Officer of Vanderbilt Financial Group and a driving force behind the firm's success. Joe has been with VFG since 2006. He holds Series 7, 66, 24, 53, and 4 securities licenses and is an alum of Farmingdale State University.