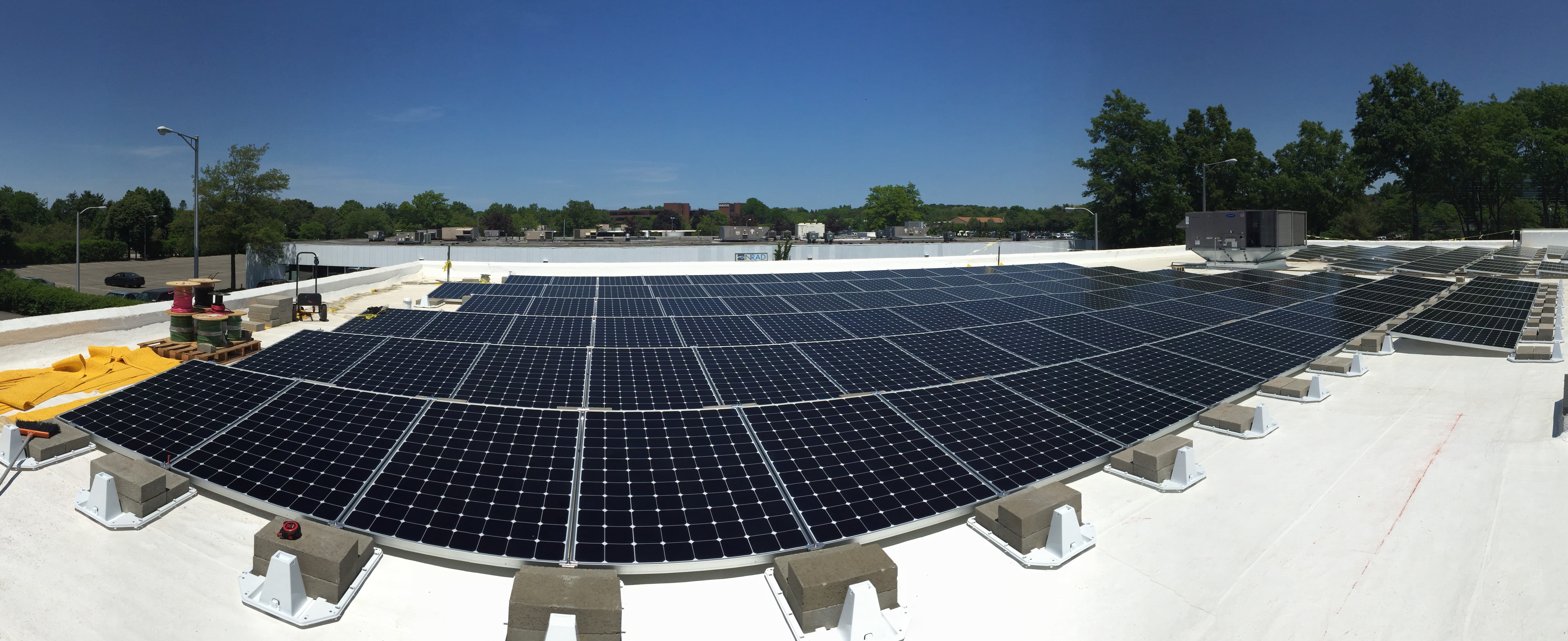 Vanderbilt's 295 solar panels show our commitment to sustainability.
Summary:
Companies who practice greenwashing can make both deliberate claims and unintentionally misrepresent their sustainability efforts.
As a Financial Advisor, you can help your clients avoid these bogus claims with resources outlined at the end of the article.
Many businesses promote their credentials with the promises of having green buildings, eco-labels, and clean technologies. But how many of these pledges are authentic? How many of them are just empty corporate spins? We called these inauthentic claims "greenwashing" in our past article "Will "Impact-Washing" Be the New Greenwashing?"
Professor Frances Bowen, of Queen Mary University of London, wrote in his book "After Greenwashing: Symbolic Corporate Environmentalism and Society," that greenwashing is a deliberate communication strategy by firms that disconnect from substantive greening efforts. Bowen argues that these communicative efforts are merely marketing hypes to make a firm seem more sustainable. Companies with greenwashing practices often make selective disclosures on their environmental impacts, intentionally leaving off relevant information.
With the rise of impact investing, Financial Advisors are at the front lines of battling disinformation when it comes to the sustainability practices of companies. There's a whole host of tools and resources from externality screens to third party sustainability ratings from ESG data providers that can help you and your clients decipher the "green" from the "greenwashing". Below are a few facts on greenwashing in impact investing:
The Federal Trade Commission (FTC) Environmental Claims: Summary of the Green Guides is a short but utilitarian guide on environmental marketing that covers rules on advertising and marketing in a variety of areas such as carbon-offsets, recyclable materials, and details on the myriad certifications/seals of approval currently available. Advisors and clients can study the alignment of the communications and actions of the companies to acquire a more in-depth analysis of a firm's ESG strategies.

Avoid under-appreciating a company's ESG practices

: Greenwashing implies that some companies deliberately misrepresent brand images. Bowen believes that sometimes, these attempts are unintentional. These exceptions may result from poor implementation of the project, internal politics, managers' cognitive biases, and unexpected results from environmental programs. Since 2018, European Union law has

required large companies

to publish regular reports on their operations and how they manage social and environmental challenges. HSBC Investment Bank, for example, has a sustainable operation website that reveals its sustainable goals, progresses, and failures, with transparency.

Advise your clients to perform careful due diligence on packaging and branding materials

when considering to purchase or invest in products or companies touting sustainability: Imagine a client sees a trendy looking company using branding with earthy colors, unregulated words such as "all-natural," "made with real [...]," or imagery of a farm, all intending to connote an environmentally-friendly vibe. The client is impressed and decides to have a stake in the company or purchase a product. Some companies nowadays may use earthy colors and images of nature without any restriction to fake an "all-natural" image. You can help clients bypass the branding and packaging, read the labels and disclosures, and fully research the company using tools such as MSCI or Sustainalytics.
Raise your voice

: We need justified rating standards as well as proper annual impact reports for every company. Stronger regulation and governance of the impact reporting system will improve the ESG data available to investors. Fortunately, some industry leaders are changing the ESG reporting game. The current dialogue demanding high-quality rating systems would make it harder for companies to ignore requests, as we have emphasized in our past article, "How can we bring Green Finance to Mainstream Investing."
In a world where unethical claims, marketing ploys, and overstatements have become rampant, the role of a Financial Advisor has become increasingly crucial in helping clients identify false claims and genuinely make an impact with their hard-earned money. We conclude with the wise words of Joan Trant, Managing Partner at Trilinc Global, in her interview with our sister-site ImpactU.me:
"Financial Advisors who develop expertise in impact investing can be better prepared to meet their clients' financial goals. Additionally, Advisors may find that impact investing know-how creates an opportunity to attract new clients and retain existing clients and their heirs throughout the wealth transfer process."
Are you an Advisor interested in Impact Investing? Join Vanderbilt, a Sustainable Wealth Management Firm.
---

Joseph Trifiletti is the President of Vanderbilt Financial Group and a driving force behind the firm's success. Joe has been with VFG since 2006. He holds Series 4, 7, 24, 53, & 66 securities licenses and is an alum of Farmingdale State College.