Last week, Bank of England Governor and Chairman of the G20's Financial Stability Board, Mark Carney, spoke to a crowd in Berlin about how green finance can maximize return, aid the global economy and combat global climate change if we figure out how to bring Impact Investing to the mainstream. We totally agree!
---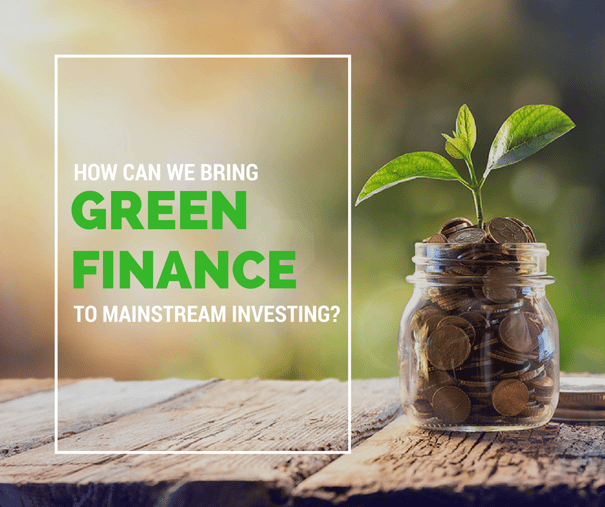 ---
In his speech, Carney said;
"Green investment represents a major opportunity for both long-term investors and macroeconomic policymakers seeking to jump-start growth...for this to happen, however, green finance cannot conceivably remain a niche interest over the medium term."
It's no secret that ESG and Impact Investing is gaining popularity with an estimated $21 trillion currently in Impact Investments. We believe that soon, Impact Investing will be mainstream, not niche investing, and we think the way to get there is to educate, promote, and demand.
1. Educate
The most obvious way to bring more momentum to the Impact Investing movement is through education. We've found that the main reason clients don't include impact investments in their portfolio is because they are unaware that this method of investing exists.
As impact advisors, it's our responsibility to enlighten our clients to portfolios that can create a positive impact on an environmental, societal, or governance issue while still achieving their financial goals. An added bonus to the advisor is that clients are often so grateful to learn they can invest with their values that their relationship to their advisor gets much deeper often leading to referrals or more opportunities.
2. Promote
In addition to providing clients who are impact unaware with proper education, we must also share our success stories with fellow advisors. Many Financial Advisors remain skeptical to Impact Investing, thinking that an Impactful Investment sacrifices returns. However, if we share our success stories we will encourage our peers to follow suit and realize that this is not a fad, it is the future of our industry.
3. Demand
We must stay diligent in our search to innovate and improve this space. Carney mentioned that companies are unsure of what to report and even the most well educated investors have difficulty accessing rating and risk information.
In last week's blog, we urged readers to prevent greenwashing or Impact-washing by demanding high quality rating systems. This is similar in that making our voices and demands heard will make it impossible for companies to ignore us.
---
Having trouble explaining Impact Investing to your clients? Download the video below!
---
About Vanderbilt Financial Group: Founded over 50 years ago in 1965 and located in Long Island's First LEED Platinum Office Building in Woodbury, NY, Vanderbilt Financial Group is the Entrepreneurial Broker Dealer known as the Sustainable Broker Dealer and RIA committed to investing with purpose. Vanderbilt is a full service Broker Dealer and Advisory firm with a focus on Impact Investing through their online community, Impact U. Vanderbilt's refreshing, unique, and innovative culture is a driving force to constantly strive to positively impact their community. To learn more, check out http://joinvanderbilt.com/ and http://impactu.me