Some of you may remember a recent blog we put out on November 11th entitled, "How Will the Election Results Affect the DOL Fiduciary Rule?" in which we asked our resident expert, Chief Compliance Officer, Barry Champney for his initial insights. Now that the dust has settled a bit, we thought it would be interesting to check in with our key Compliance Consultant of many years, Lisa Roth, of Monahan & Roth, LLC.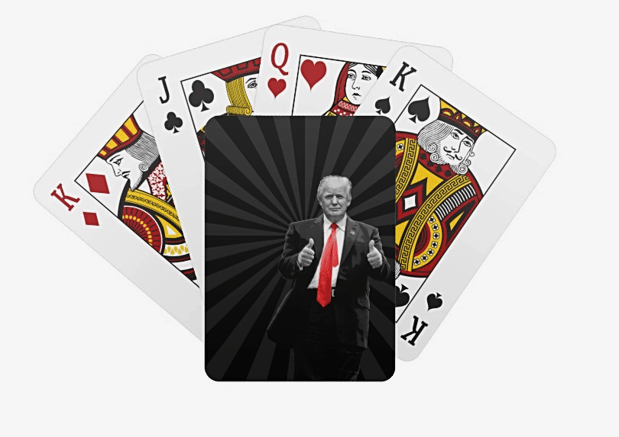 (photo courtesy of zazzle.com)
We asked and she answered. Check out Lisa's insights below:
---
Question: Will Trump Act on the DOL Rule?
Answer:
There is no way to know whether or how Trump will act on the DOL Rule, but two factors should play into the hands of BDs and IAs in their forward-looking planning:
1. The train has left the station:
Firms across the country are taking broad and sweeping steps to accommodate the new rule. Whether electing to use the BICE, to level fees, or a combination thereof, the industry is hard at work at a solution.
The competitive landscape is changing as a result with representatives seeking the options they feel most comfortable with, or which they predict will best suit their clientele.
Regardless of any action (or inaction) by the P-EOTUS, it is unlikely that firms will dramatically reverse their course.
2. The regulators are on the train:
In a recent meeting with Robert Cook, FINRA's new president and CEO, a group of industry leaders were advised to keep their wheels turning.
Mr. Cook seemed to recognize a factor which I believe is paramount to every firms' course of action: April is too close for comfort!
Similarly, Phyllis Borzi, the "Champion of the DOL Rule" has also publicly recognized what she describes as favorable trends resulting from the rule. Of course, the rule is the crown on her DOL career, so we would expect her to see only the sunny side of the rule. Bolstered by recent legal actions ruling against efforts to block the rule, we can expect Ms.Borzi to retain her posture right up until the April compliance date.
---
As part of Vanderbilt's dedication to monitoring the situation, staying educated, and exploring options, we've continued to share helpful blog like this. Check out some of our other thoughts on the DOL like; "The DOL Fiduciary Rule and The Law of Unintended Consequences", "DOL – A Strategic Plan", and "How Will The Election Results Affect The DOL Fiduciary Rule?"