Would you ever consider volunteering to be a crash test dummy? Of course not, but the DOL is proposing many people do that with their retirement plans. Brace for impact if this rule goes through, it could cause a lot of damage that is unforeseen and short sighted.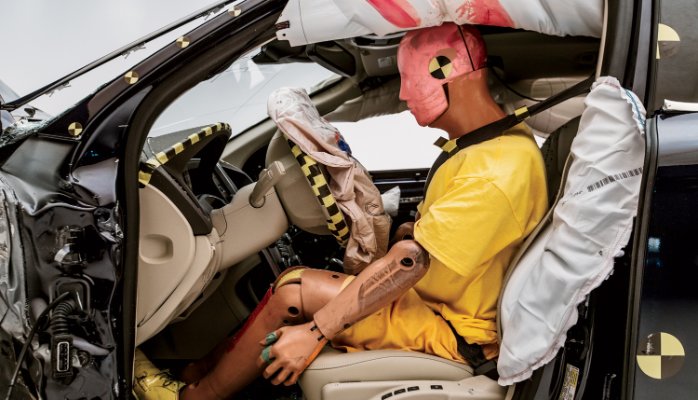 You want to get a financial advisor's blood pressure to spike? Bring up the topic of the DOL Fiduciary Rule (herein referred to as DOL) and the uncertainty behind it. DOL threatens to cease the way advisors are compensated for investing and managing retirement accounts. I am the CEO of a broker dealer, we have a lot of money in retirement accounts that would be considered part of this change in legislation, so I have to pay attention.
Unlike most financial advisors, I like small clients, I call them the "Good People", the people who worked hard all their lives to accumulate what they have, clients without a extraordinary amounts of money. Truth is, many firms, especially the wirehouses, only want the "high networth clients" because they are less of a "compliance risk". When I had my own book, I would do taxes for many "Good People" and help my clients to make a lot of life's important decisions like college savings, life insurance, job changes and of course, retirement planning.
The Law of Unintended Consequences:
(Like this definition, click here) For example the burning of fossil fuels causing global warming or creating social security and people start saving less. As I mentioned, I like less affluent clients and helping them to save, especially for retirement, I love them because they are grateful for our advice. Retirement accounts are typically the largest asset of these good people. This rule would ultimately alienate less affluent clients from receiving professional advice from a financial advisor or make the compensation so minuscule that the compliance exposure would not make sense versus the compensation received.
ENTER DOL:
Bread lines, clinics, "1800 whoever answers the phone" or even the unregulated/unsupervised people out there ready to take your money and do something unscrupulous with your retirement funds could be your new reality. The small client will no longer matter to the advisor, financial advisors are not in the business of being not for profit, we need to make a living too.
Regulators Are Smart....Usually
If they understand the playing field, the DOL having the jurisdiction that they have is a comedy of errors, the oversight belongs to SEC and FINRA, not the DOL. This is a political football, uninformed legislators pushing agendas that "sound nice" to the public. Allow our industry regulators to determine a fair and equitable way to continue to serve "the Good People" and become part of the voice of our industry. Pay attention to what is going on and know, as CEO of my firm, I will be at the front lines trying to make a difference.
Let's not stand by and wait for regulation to pass, let's be informed and proactive! Subscribe to my blog to receive future updates regarding this and other important industry insights and join the movement!
---
---
About Vanderbilt Financial Group: Founded in 1965 and located in Woodbury, NY, Vanderbilt Financial Group is an Independent Broker Dealer known as the Sustainable Broker Dealer committed to investing with purpose. The firm offers Impact Investments in socially and/or environmentally responsible, ethical, and impactful opportunities. In 2014 the firm was recognized with the MAP Vital Factors Solutions® Presidential Award for achieving excellence through implementing the MAP Management System™ and in 2015 became the first LEED Platinum office building on Long Island. Vanderbilt's refreshing, unique, and innovative culture is a driving force to constantly strive to positively impact their community. To learn more, check outhttp://joinvanderbilt.com/.