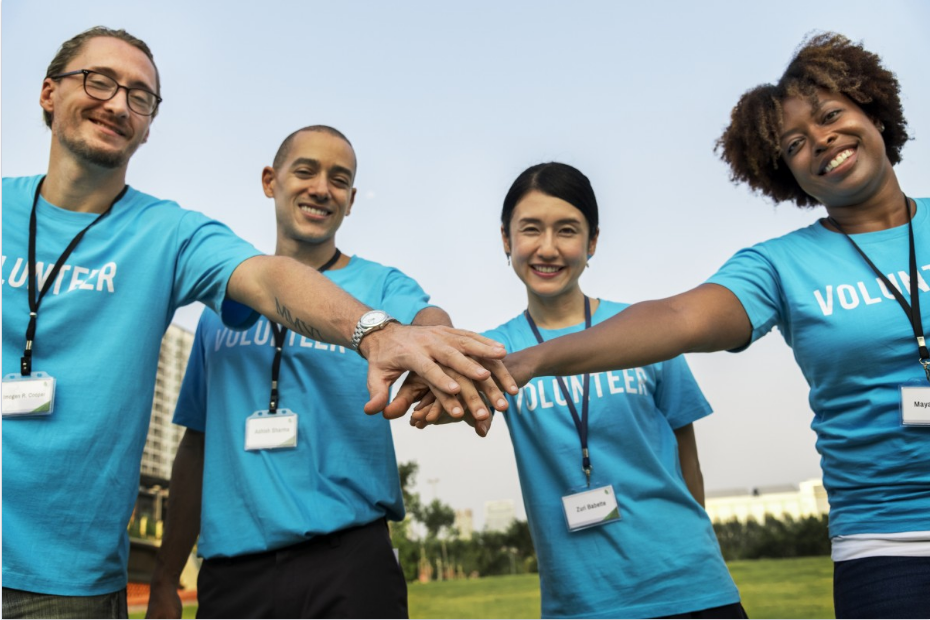 Editor's Note: This is the third and final post in a series for International Fraud Awareness Week, November 17-23. Fraud is one of the most serious issues clients deal with today. We hope that through this series, Financial Advisors gain a deeper awareness of the types of fraud their clients face and an understanding of how to help spot it before any damage is done.
TL;DR Summary:
Social Enterprise Fraud undermines the reputation of the Financial Institutions and Advisors who offer unique opportunities for clients to have impact with their investments.
There are 5 common types of Social Enterprise Fraud that investors need to be aware of: illegitimate enterprises, corruption, charity fraud, identity theft, and phishing.
In October of 2019, police arrested a public official in Arizona on suspicion of running an adoption fraud scheme. Paul Petersen, who ran an adoption law firm, was accused of smuggling pregnant women from The Marshall Islands and falsifying residency details to indicate that the women came from Arizona, according to AZ Central News, part of USA Today Network. The authorities said that the law firm whose mission was to save the world by enabling families in Arizona to adopt children was a front for money laundering and self-enrichment.
The story above is just one example of social enterprise fraud. Social enterprises are businesses whose aim is to make a profit while having a positive social impact. Many investors are attracted to the features of a social enterprise, which gives them the ability to earn profits and contribute positively to society. As Financial Advisors, we seek unique opportunities to help our clients with their financial goals while aligning their investments with their values. All investments contain inherent risks, yet when investing directly into a private social enterprise, one should be aware of potential frauds that could impact the lives and money of your clients. Below we catalogue 5 types of common Social Enterprise Fraud that Financial Advisors should look out for when conducting their due diligence:
Illegitimate Enterprises
Some organizations claim to be social enterprises, while in reality, they are not. For an organization to be a social enterprise, it must not only aim to make a profit but also conduct activities that have a positive impact on society. In 2012, there was a campaign against Salesforce for describing itself as a social enterprise in its sales pitch event in Dreamforce 2011. Its CEO, Founder, and Chairman Marc Benioff admitted the organization was not a social enterprise, after all. Investors should carefully scrutinize the activities of any organization who claims to be a social enterprise before investing in it. They can do this by visiting the enterprise's offices, reading corporate responsibility reports, and scrutinizing the due diligence reports provided by the company.
Corruption
Mauricio Miramontes founded a social enterprise by the name of La Mono Del Mono. The enterprise mainly focused on working with the local community in Chiapas, Mexico, on promoting eco-tourism. La Mono Del Mono was contacted by the state government to develop training courses for eco-tourism centers. The Failure Institute, a consulting agency that works with NGOs, corporations, and governments, reported that the program was to cost the company 2.6 million pesos, but the government insisted on the company demanding 4.6 million pesos as the contract fee. The extra 2 million was a bribe to government officials. La Mono Del Mono ended up losing credibility after the shady agreement was discovered. It took a lot of commitment and work to clear their image.
From the above story, it is clear that corruption is one of the biggest threats to investors' money in social enterprises. It is considered a fraud as the company that builds on ethical promises goes against that value. Avoiding this type of fraud is difficult, mainly if the social enterprise works in corruption-prone countries, as many social enterprises have accepted bribery as the cost of doing business. Investors and social enterprises can choose the clean route and say no to endorsing kleptocratic regimes (governments prone to bribery) and their oppression against local people. Maximpact Ecosystems outlines a few steps that investors could implement to keep their money from these corrupted schemes, such as collecting information about corruption in the geographical locations and talking directly to locals, not intermediaries, who are often the kleptocrats.
Charity Fraud
Since social enterprises must have a positive impact on society, many of them donate to charity as a part of their corporate responsibility efforts to meet expectations from investors looking to make an impact. Some of these enterprises might fall victim to charity fraud by donating to charitable organizations that do not use the money for intended purposes. The 2019 college admission scandal revealed how some of these charities were just fronts for other non-philanthropic activities. The Key Worldwide Foundation was a nonprofit that was touted as helping the underprivileged, but in reality, the organization was used to funnel college admission scam money.
Investors and social enterprise managers should carefully scrutinize any charitable organization before donating to it. They should inquire about the activities of a charity and ask for the audited accounts of such charitable organizations.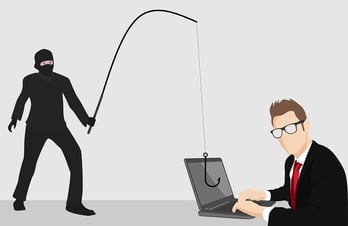 Organization Identity Theft
Identity theft doesn't just happen to individuals. Companies and charities have often fallen victim to identity theft as well. The Bill and Melinda Gates Foundation has, on various occasions, warned people about donating to dubious organizations impersonating the foundation. Before investing in a social enterprise, investors should carefully scrutinize the organization to find out whether it is valid. They can do this often by visiting their offices or the localities they serve, searching online beyond the website URL given using Google or another search engine site, or looking up the charitable organization on an independent third-party website such as Charity Navigator. Warn your clients never to donate on websites before researching more about the organization as scammers have been known to use similar sites and URLs to defraud people.
Phishing
Finally, both investors and social enterprise managers should be aware that fraudsters usually bombard their targets with junk emails and pop-ups in an attempt to coerce them to click on the links. By clicking on these links, a client risks handing over valuable information like credit card information to the scammers. Check out our previous blog posts outlining 5 step guide to identify a phishing email and 3 steps Advisors can take to protect against hackers.
There are various actions that an Advisor or client can take to prevent social enterprise fraud, but no response guarantees full immunity from fraud. Investing in social enterprises can be one of the most rewarding things an investor can do in his or her life. Investors must, however, be cautious not to fall into the hands of fraudsters.
Do you have stories about sketchy social enterprises? What are the caveats you have given to your clients? Email marketing@vanderbiltsecurities.com. We would love to know!
Vanderbilt holds itself accountable to making a positive, equitable, and ethical impact on the society. Join our growing firm.