Illness, injury, and wears and tears of aging put extreme stress on a person's life physically, emotionally, and financially. When a spouse becomes ill or a parent loses mental capabilities, the two main priorities become healthcare and family time.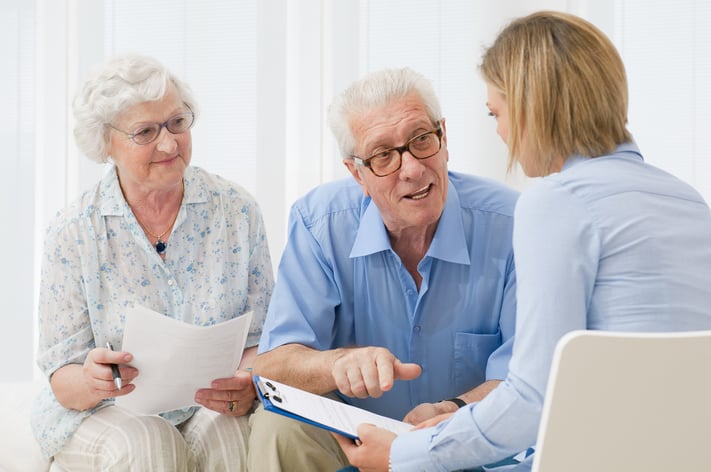 Financial considerations are not the main priority when a loved one has a health care crisis– however the importance of focusing on finances becomes quickly clear in these situations to sustaining life and ensuring the best care. This is why Gray Matters Elder Planning is so important and why being proactive as a Financial Advisor can change a client's life.
So what is Gray Matters?
"Gray Matters" is a problem many clients will ultimately face at some point. We all get older; it's inevitable – so understandably, all financial planners are faced with the unique challenges that go along with dealing with aging clients.
"Gray Matters" refers to the difficult conversations and situations that surround aging clients, familial abuse, elder abuse, wealth transfer concerns, inheritance, Medicaid, cost of living, home care, etc. Just about every family in the country will have to deal with this unpleasant reality and an advisor can step in to offer help through smart planning.
Elder planning is the practice of implementing strategies that work to prevent the dissipation of assets when seeking Medicaid in home and nursing care benefits.
Medicaid regulations are different in all 50 states and currently GMEP is specifically focused in New York which provides generous Medicaid benefits. Financial advisors need to have a plan of action regarding how to help their clients plan for this almost unavoidable future as the majority of people will require long term care towards the end of their lives.
Where do I start?
A quick way Advisors can start to help their clients is to focus on their clients in the 45 – 65 age range who likely have parents in their 70s and 80s. These clients should be encouraged by Advisors to inquire whether their parents have adequately protected their assets by doing a comprehensive review with an elder planning attorney of their Wills, Powers of Attorney, Health Care Proxies, HIPAA release documents and Living Wills to ensure that these documents appropriately reflect the client's goals and objectives, with modern provisions. From there, various strategies can be discussed and implemented.
Elder Planning is immensely important and many clients are very sensitive about discussing their financial and personal affairs with their children and Advisors, which can make it difficult to start the conversation – no one wants to face the reality of losing control of their personal, property and financial affairs. But implementing a proactive plan is a service that Advisors can recommend that makes all the difference to their clients and preserves and builds an Advisor's practice. The issues surrounding elder planning is extremely complicated, which is why we have dedicated a series on Gray Matter Elder Planning to our blog so that we can continue to unload the unique challenges and provide helpful tips and strategies to Advisors to help benefit their business and clients.
---
Got Questions?
---
This blog is published solely for the interests of friends and clients of Gray Matters Elder Planning for informational purposes only and should in no way be relied upon or construed as legal advice.