In just the first few days of Donald Trump's Presidency, the Dow Jones broke a 120 year record. On January 25th the Dow surpassed 20,000 sparking rejoice on the floor of the NYSE and the trending hashtag #dow20k.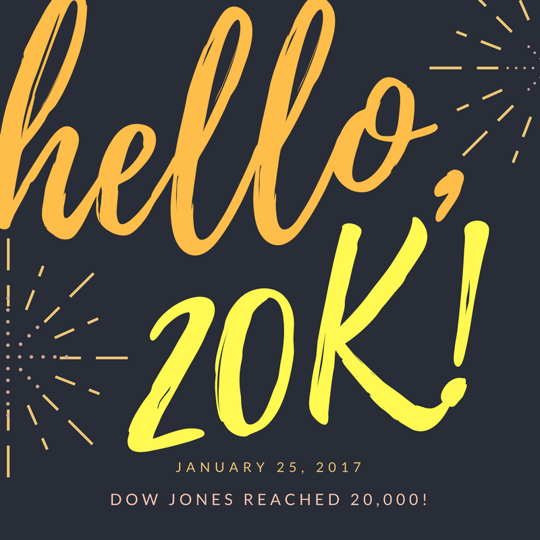 Since we broke 19,000 in November 2016, we have all been excitedly watching and waiting to see when the 20K milestone would be reached. (We even mentioned it in our year in review, 2016 blog post.)
On January 6th 2017 the Dow was just one point away from breaking the 20K barrier before falling short again.
While this is an exciting and historic milestone, no doubt effected by the first few days of our nation's new administration, some are feeling underwhelmed, noting that breaking 20k does not have much practical significance.
What do you think?
Leave your comments in the link below. We'd love to hear your insights on the significance of the 20k milestone.