On November 30, 2016, Vanderbilt Financial Group CEO, Steve Distante was featured in an FA Magazine article written by Dan Jamieson entitled, "DOL Rule Could Force Broker Moves". In the article, Jamieson explores the varying responses sects of the industries has had to the impending DOL Rule and highlights how Independent Broker Dealers like Vanderbilt are experiencing an influx in Financial Advisors deciding to go Independent.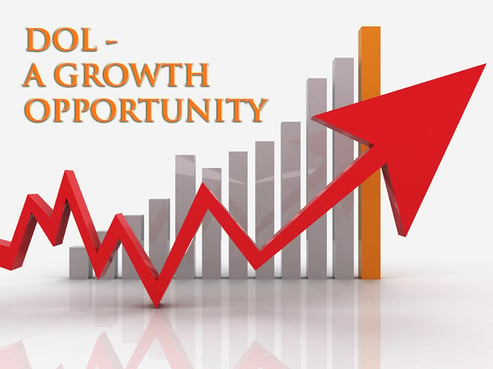 Over the past year, Vanderbilt has seen an increase in 24 new advisors join their sales-force. If you haven't read the FA Mag piece yet, check it out here. In the piece, Distante explains the DOL is the reason Vanderbilt is seeing the most "live recruits" the company has ever seen.
Chief Operations Officer and Head of Recruitment, Joe Trifiletti has spoken to over 100 financial advisors looking to move because of the DOL just this year. "At the start of the year I would speak to 1 or 2 recruits per week, while that has increased steadily over the year, as we get closer to the DOL deadline, we've seen a spike in interest over the past few months to the point that I'm taking about 3 calls a day."
Distante goes on to explain, '"they're just tired of how their firms are reacting."' He argues that many firms are reacting with "indecisiveness" while others are "dictating" plans "without the proper information."
Some key complaints we've been hearing are that the recruits coming from very small firms doubt their BD will be able to survive the DOL ruling and are jumping ship. The larger firms, however, are limiting product selection and lower payouts which has prompted many reps to go independent. As a mid-size firm, we've found a sweet spot.
So how is Vanderbilt reacting?
The Key Is; Don't Overreact.
We are committed to flexibility and open-mindedness. We're proactively looking at all options while taking our advisor's needs into account. We continue to monitor the rule and are prepared to find options that fit for each individual advisor.
We also remain educated; Lisa Roth of Monahan & Roth, LLC has been Vanderbilt's key compliance consultant for many years and currently serves on several FINRA boards. This October she was the Keynote Speaker at our 2016 Annual Sales and Compliance Meeting. Her presentation, "Just the Fact's Ma'am" focused on the DOL Fiduciary Rule and what it means for financial advisors. Lisa keeps us up to date and well informed with any updates while also remaining available to take our advisors with individual questions.
As part of Vanderbilt's dedication to monitoring the situation, staying educated, and exploring options, we've continued to share helpful blogs like this. Check out some of our other thoughts on the DOL like; "The DOL Fiduciary Rule and The Law of Unintended Consequences", "DOL – A Strategic Plan", and "How Will The Election Results Affect The DOL Fiduciary Rule?"