For many Financial Advisors, working for a huge investment company or wire-house can mean long hours, arduous processes, and required products in which the advisor has no interest. If you ever find yourself frustrated with the slow procedures of the back office, a sales manager sitting on top of you, or a lack of flexibility in choosing what's best for your clients, it's about time you consider a move to an Independent Broker Dealer!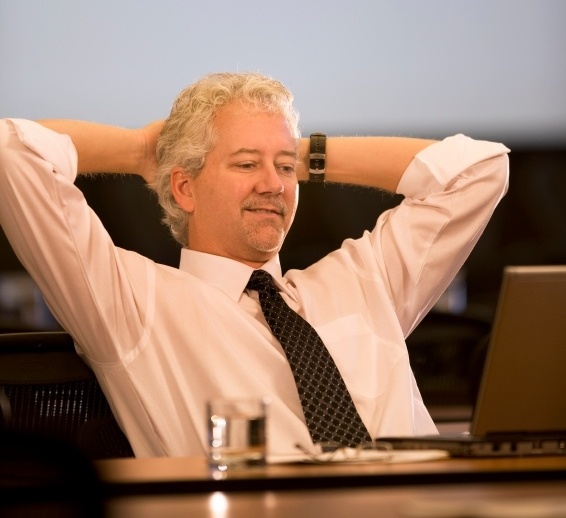 1. Freedom at Last!
At an Independent Broker Dealer, you can have the freedom to choose the products in which you advise your clients to invest. The world is your oyster! You can choose whatever investment opportunities are best for your clients and build their portfolio without any outside pressure.
Essentially, you'll be your own boss. Without quotas, you'll have the freedom to work at your own pace and create the type of atmosphere you've always dreamed of for you clients. You can customize the way you do your business for maximum personal efficiency, comfort, and satisfaction for you and your clients.
2. Smaller Offices Means Faster Processes
When you leave a wirehouse, you will quickly learn that new accounts can be opened in hours, paper work can be processed quickly, and problems can be resolved with much more ease! Mid-size and small firms tend to have an impressively quick turnaround when compared to big firms, which will make your days a lot more streamlined.
3. Never Miss a Baseball Game or Ballet Recital Again!
At a smaller broker dealer, you'll have the opportunity to be closer to home, or even remotely in your own home office, which means more family time. With the freedom to schedule your days the way you wish, you can always make sure to squeeze in those baseball games and ballet recitals, rather than sitting on the train wishing you were there.
So What Are You Waiting For?
With such great advantages of going Independent, it's hard to remember why you're still sitting in the wirehouse, right?
While making a move can sometimes be scary and entail a lot of work, remember, your new home will likely process paperwork much faster and in turn get your clients over in no time. When you have closer access to management and the back office, you can easily form relationships that will help to make your transition a breeze. If you're still on the fence about making the big move, contact the Independent Broker Dealers that interest you and arrange phone calls or meetings. There is no harm in testing the waters. You can dive in once you've found the right spot.
---
About Vanderbilt Financial Group: Founded in 1965 and located in Woodbury, NY, Vanderbilt Financial Group is an Independent Broker Dealer known as the Sustainable Broker Dealer committed to investing with purpose. The firm offers Impact Investments in socially and/or environmentally responsible, ethical, and impactful opportunities. In 2014 the firm was recognized with the MAP Vital Factors Solutions® Presidential Award for achieving excellence through implementing the MAP Management System™ and in 2015 became the first LEED Platinum office building on Long Island. Vanderbilt's refreshing, unique, and innovative culture is a driving force to constantly strive to positively impact their community. To learn more, check outhttp://joinvanderbilt.com/.