We know it can be scary to move to an Independent Broker Dealer and The Protocol for Broker Recruiting can sometimes be confusing- but it doesn't have to be! Here's a crash course to help you sharpen your Protocol knowledge about making a move.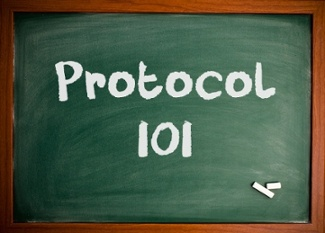 Anyone who was a Registered Representative in the 90's or earlier will remember the legal headache that came along with the thought of changing Broker Dealers. The decision to move was fraught with the risks of being sued by your old firm and losing your book of business. In 2001, FINRA created Rule 2140 which allowed clients to transfer accounts from firm to firm in order to follow their advisor when they move. The Protocol for Broker Recruiting of 2004 states that firms who joined Protocol must let RRs retain their client list when they move to another Protocol firm, free from the fear of being sued.
While Protocol was created to help advisors maintain their clients, it's not a fool-proof process. There are some gray areas and situational limitations that all RRs should look into when considering a move to a new BD. Since every situation is different, we recommend that you take a deep dive into Protocol and be sure to go with a firm that understands the ins-and-outs of Broker Protocol. Here are some rules of thumb to help clean up some of Protocol's gray areas.
1. What information can you take?
2. What happens to clients in a partnership?
3. What happens if you're terminated?
4. So now you're asking, 'Can they still sue me?'
5. Can my old firm go after my clients?
The Bottom Line
While the Protocol does work to protect you, you in turn need to work to ensure that you follow Protocol to protect yourself. Play by the rules and join a firm that has a strong understanding of Protocol and you'll be just fine.
---
About Vanderbilt Financial Group: Founded in 1965 and located in Woodbury, NY, Vanderbilt Financial Group is an Independent Broker Dealer known as the Sustainable Broker Dealer committed to investing with purpose. The firm offers Impact Investments in socially and/or environmentally responsible, ethical, and impactful opportunities. In 2014 the firm was recognized with the MAP Vital Factors Solutions® Presidential Award for achieving excellence through implementing the MAP Management System™ and in 2015 became the first LEED Platinum office building on Long Island. Vanderbilt's refreshing, unique, and innovative culture is a driving force to constantly strive to positively impact their community. To learn more, check out http://joinvanderbilt.com/.