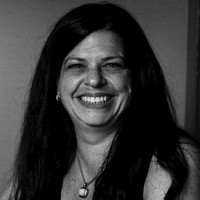 Heidi became a Girl Scout in first grade. This moment has shaped who she is today as the SHE-O of Vanderbilt Financial Group and as a mother.
Heidi was the first person in her town to receive the Gold Award in 1984, which was established in 1980. The Town of Babylon dedicated June 12, 1984 as "Heidi Thompson Day". This was one of her proudest moments. A couple of the prerequisites for this award include:
30 hours of leadership
Earn 3 Interest Projects and 1 Focus Book relevant to their project
40 hours of career exploration
The 4 Bs (Become, Belong, Believe, and Build) Challenge which required girls to assess their community and its needs, and develop a vision for change. Up to 15 hours work on the 4Bs challenge could be counted toward the 65 hours for the service project.
Heidi also received the Car Care Badge, which happened to be her favorite. This badge was received if you master maintenance tips that keep a car in top form and driving skills that will help you rule the road safely. The prerequisites for this badge are:
Get a handle on basic car maintenance
Investigate vehicle safety
Research safe driving practices
Find out what to do in case of an emergency
Drive for a greener world
These were skills that young ladies were not taught in the 70s and 80s. She would have never learned these life skills if it weren't for Girl Scouts. She also learned how to write checks, and manage her finances.
Currently, Heidi is a coleader of a special needs troop. She has been an Adult Girl Scout for 21 years. She started by leading her daughter's troop, then got more involved at the Service Unit or School District level. Some of her roles at this level included: leader, district or unit events coordinator, treasurer, campaign manager, service unit coordinator and a delegate for Girl Scouts of Suffolk County.
Heidi has taken the values learned from Girl Scouts into her roles as a SHE-O, Mother, Friend, and as a person. The clear message of being a sister to every Girl Scout has resonated with her. The message is to do better for the entire group, be a team player. The message is to make a difference and help each other. Being a Girl Scout taught Heidi hard-work, and to act on what you believe in. She incorporates the values of honesty, selflessness, and hard-work in her everyday life.
Girl Scouts changed Heidi's life. The organization has molded who she is today. The values she absorbed are used as a SHE-O and as a Mother. "Do a Good Turn Daily", is exactly what Heidi does.
Fun Fact Heidi's favorite Girl Scout Cookie is Thin Mints!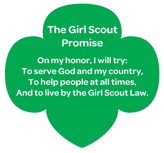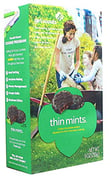 References:
Girl Scouts - Building Girls of Courage, Confidence, and Character. (2017). Girl Scouts of the USA. https://www.girlscouts.org/
‌