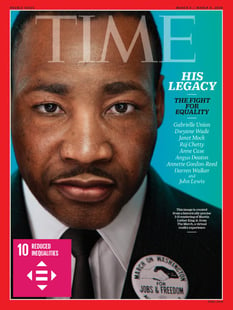 When I first heard Stephon Ferguson perform a speech by Dr. Martin Luther King, Jr., I felt like I was transformed back into the era of the Civil Rights Movement of the 1960s. The richness of Stephon's voice, his precise movement and the intentions of his words all perfectly match with the most famous orator of our time. I knew that we needed Stephon at this moment to bring us back to the days of Dr. King and allow his words to once again heal a nation reeling from issues of injustice, inequalities and inequities. His performance allows us to relive this historic moment viscerally and better understand how the context of Dr. King's words are still incredibly relevant today.
On Juneteenth of this year, Vanderbilt Financial Group made a public commitment to UN Sustainable Development Goal 10: Reduced Inequalities. This event is the first in a series meant to further the conversation we as entrepreneurs, Financial Professionals, and humans can have in exposing and dismantling systemic racism. We felt an important first step was to look back on the words and dream of unification between all races that Dr. King preached. Stephon and his reenactment of "I HAVE A DREAM" lets us feel the significance of Dr. King's words in the context of our current times.
Have things changed since August 28, 1963 as many marched on Washington for some of the same values currently demanded for in the streets now? We anticipate exploring this question and more through pre-speech interviews with Ferguson and a few special guests. I invite you to join us and use the interactivity of technology to ask questions or add to this important conversation.
My commitment remains to create impactful film, media and storytelling to help bring awareness and solutions to the inequalities our world is facing.
I am very grateful for Vanderbilt Financial Group, ImpactU.Film and the Dicks + Nanton Celebrity Branding Agency for helping me to fully realize this vision into reality. I hope you'll join us.
Watch Stephon Ferguson in TIME Magazine's Project
Martin Luther King Jr. : Recreating An Icon in Virtual Reality
---
Resources and Press:
Information, Videos and to RSVP: https://www.eventbrite.com/e/i-have-a-dream-tickets-116627952345
Press Release for I HAVE A DREAM event: https://www.einpresswire.com/article/524011504/i-have-a-dream-a-live-reenactment-of-mlk-s-infamous-speech-by-performer-stephon-ferguson
Stephon Ferguson: https://www.thedreamlives.com/
Press Release for Vanderbilt Financial Group's Year of Action Towards SDG 10: Reduced Inequalities: https://www.newswire.com/news/impactful-investment-firm-vanderbilt-financial-group-dedicates-a-year-21164232
---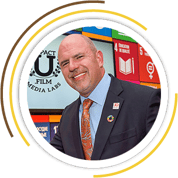 About the Author
Steve Distante shares his unique message of entrepreneurship with purpose as an engaging keynote speaker, a filmmaker, an ambassador to the United Nations Sustainable Development Goals, and through the online media platform he pioneered, Impact U. He is also the Founder and Chairman of Vanderbilt Financial Group.