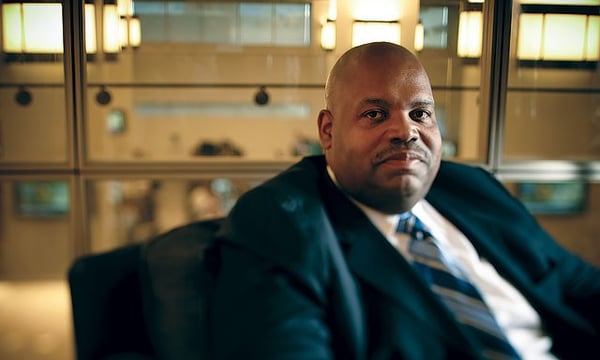 Editor's Note: For the month of February, Vanderbilt Financial Group (VFG) honors Black History Month through sharing the stories of significant contributions made to the finance and banking industry. In true Vanderbilt fashion, we highlight individuals whose impact rippled out in service of others.
Each February, America observes and remembers important people and events in black history that have contributed to our nation's success. When our nation fails, everyone feels the repercussions and, alternatively, when our nation succeeds, we celebrate that as one unified country. Therefore, when we speak about and celebrate Black History Month, we're speaking about the people who moved our country forward and contributed towards the progress of all citizens. And we're celebrating our shared backgrounds as Americans.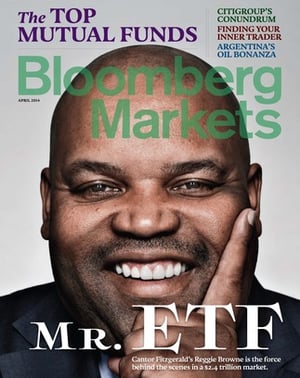 When reflecting on those significant individuals who have contributed to our shared history, many historical larger than life figures come to mind: Martin Luther King, Frederick Douglas, Malcolm X, Rosa Parks, Thurgood Marshall, Harriet Tubman, Sojourner Truth, to name a very few. While each of these aforementioned individuals undoubtedly paved the way for social change, I can't help but think about the great individuals paving the way in business through innovation. As I racked my brain for the heavy-hitters in the business world, the aha moment suddenly occurred as I conducted a standard transaction that happens hundreds (if not thousands) of times per day…..Reginald M. Browne, the modern-day pioneer of exchange-traded funds (ETFs).
Reginald "Reggie" Browne, also known as the "Godfather of ETFs", has been at the forefront in revolutionizing the way ETFs are traded in the financial markets. An industry veteran, Reggie has spent almost two decades developing and trading ETFs. He is credited in helping to bring to market approximately 25% of the ETFs listed in the United States (according to this Wharton research report). Through his influence he has also helped institutions such as BlackRock and Vanguard launch ETFs worldwide and also played an instrumental role in providing liquidity to grow the ETF markets in Chile, Peru, and Mexico. These efforts helped to transform and shape the exchange traded fund business into a multi-trillion-dollar industry.
The stock market in a traditional sense is a market that is driven by traditional investments such as equities, bonds, and mutual funds. These products alone in a portfolio would subject the individual investor to certain risks such as geographic, industry, and/or liquidity. Like the introduction of the home computer, which provided individual consumers with access to a system that was once reserved for businesses or those with money, ETFs revolutionized how individual investors gained access to the market. ETFs offer both tax efficiency as well as lower transaction and management costs which provide accessibility to non-traditional investors. In an interview with Reggie Brown, he stated "ETFs were a response to several needs for investors. One of them was that smaller investors didn't want to deal with futures... Seeing the competition against futures was my first 'a-ha' moment."
Through ETFs, Reggie Brown paved the way for investors of all types, big and small; institutional or retail, to participate in the market at a relatively lower cost. To show the impact of this product according to Bloomberg "the reality is that if your grandma owns an emerging-markets ETF, she's sitting alongside the likes of Bridgewater Associates and a Singaporean sovereign wealth fund".
Thank you, Reggie, for opening up the market to a new class of American investors!
Additional Sources: https://www.cfany.org/speaker-organizer/reginald-browne
Photos via Cantor Fitzgerald and Bloomberg Markets.